About the Location
The City of Chilliwack is a community of approximately 82,000 people, located 100 kilometers east of downtown Vancouver. It is bordered by Abbotsford to the west and Hope to the east. A growing population with an ever-expanding infrastructure, Chilliwack is quickly becoming a hub for both small and large businesses. The city's thriving agricultural, commercial, and industrial economy, supported by strong tourism, leisure & recreational facilities, is what's attracting new businesses and residents to the area.
The site is ideally located on Lickman Road with direct access to the Trans Canada Highway. Lickman Road is one of the busiest highway interchanges in the Vancouver Lower Mainland, with an approximate traffic count of 12,000 vehicles per day and a projected increase to 20,000 vehicles per day upon the completed expansion to 4-lanes. The immediate area accommodates two developing industrial parks, the Heritage Park events center, as well as Chilliwack Mountain's growing residential neighborhood. With limited services currently available in this area, Station 8050 will offer convenience and choice to this growing community.
Click here to learn more about the City of Chilliwack.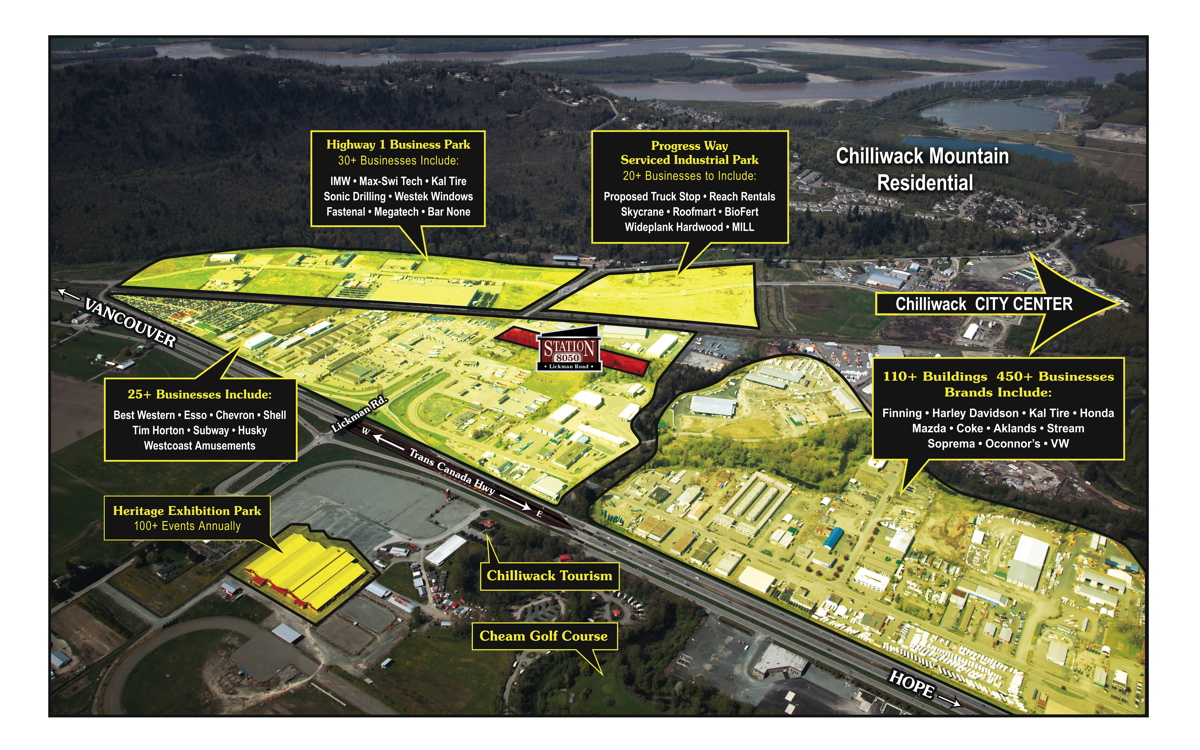 * 385 Parking Stalls * High Traffic Exposure
* CS2 - 10.8 Guidelines * Drive Through Pads
* 12,000 VDP * Direct Freeway Access
* Future Road Widening * Anchored by a Hampton by Hilton