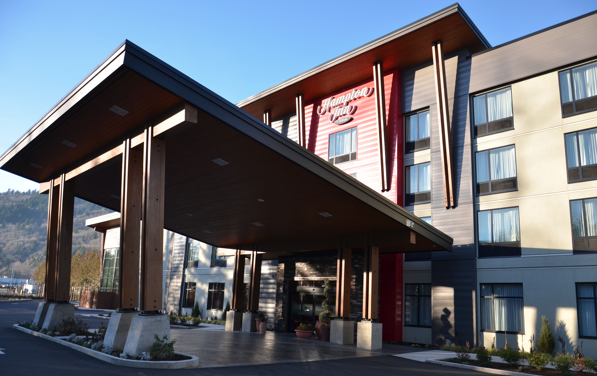 Hampton Inn by Hilton
Phase 1 of the Station 8050 development opened a 4-storey, 75-room Hampton Inn by Hilton hotel. The Hampton Inn is the first hotel built in Chilliwack in over 20 years making it the newest hotel in the market. It was built with leisure, corporate and government markets in mind, designed with meeting rooms, fitness center, indoor pool, water slide and jacuzzi. With free amenities like our On the House hot breakfast and high-speed Internet access, the Hampton Inn hotel provides all the services and amenities required by today's travelers.
When travelling through the B.C.'s Fraser Valley, we look forward to having you as our guest!
Station 8050's Hampton Inn by Hilton opened September 2013.